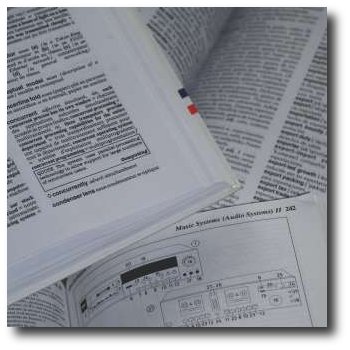 The French Linguistics technical translation service provides specialist translations in IT and other technical fields.
Deal directly with the main author of the French Linguistics web site to receive the expert attention that your business or personal documents require.
Click or tap the button below to find out how to get a quote for the translation of your technical, legal or business translation. Or use the menu above for further information.
Advantages
Deal directly with a language specialist
Flexible service: get a quote to match your requirements
Satisfaction guarantee: you are invoiced only once the translation is completed to your satisfaction
Free quotation with no obligation to go ahead
Secure payment by credit/debit card or direct bank transfer
Page last updated 24 May 2015.